Co-organised by The Art Institute of Chicago and Tate Modern, this is a retrospective of 125 of Lichtenstein's most definitive paintings and sculptures.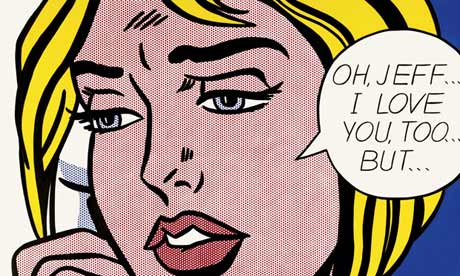 Iria Candela, the co-curator of the exhibition, has a fascinating post on the Tate blog about preparing the show.
"Working on this exhibition took four years of preparation – extensive research followed by curatorial travel and loan negotiations to be able to secure many works that are kept in private collections, some of which have never been publicly seen. I look forward to hearing your comments and impressions and to share more stories with you throughout the duration of the show." 
At Tate Modern until 27 May 2013. Tickets £15.50.
My favourite pieces were the black and white palettes in Room 3.